Take advantage of Legal Metrics
Difficulty putting together a results presentation? 
If putting together a results presentation takes more than 5 minutes out of your day, Legal Metrics can help you. 
From our predefined templates, you can create your presentation with just a few clicks. In addition to having the Stories functionality, in which all previous information is available, facilitating the creation of a future presentation and comparative results. 
Difficulty bringing quick, reliable and easy to understand answers to your client or team?
Legal Metrics has a tool for capturing and analysing data, making this analysis quicker and simpler. In fact, creating filters in spreadsheets with several rows and columns makes reading the results difficult and confusing.
Our system has the application of Visual Law in all KPI's, making it easier to understand the information and abandoning this manual way of analysing results. 
Thus, one of the benefits of our legal IB is to generate more accurate, agile and accessible reports.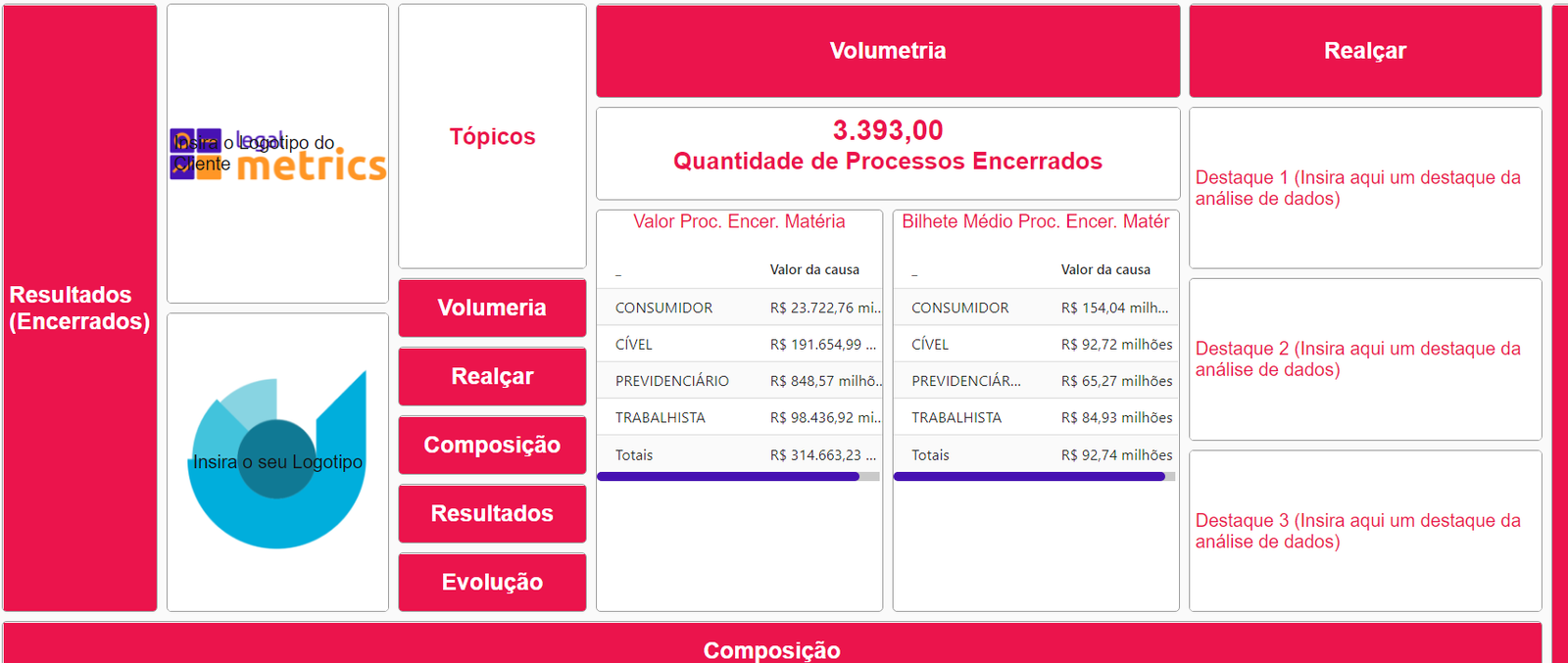 Difficulty in managing your business indicators?
Legal Metrics provides you with an accurate analysis of your office or legal department in general, as well as being able to analyse each sector individually. 
By being able to have this vision of your business it is possible to identify the strengths and those that still need to be adjusted. This analysis is extremely important for making decisions based on data and taking smaller risks in analyses of your business or your accredited members. The secret is to optimise your management through good monitoring of your indicators.